St. Mark's Episcopal Church is proud to announce it hosted the Alamo Baroque Festival, as part of San Antonio's official tricentennial celebrations, January 8-13, 2018. The Alamo Baroque Festival presented historically-informed performances of music from the 17th and 18th centuries by internationally recognized artists.
This six day festival featured free public performances, master classes, and private instruction (by audition). Stay tuned for more details about upcoming festival dates.

Festival patron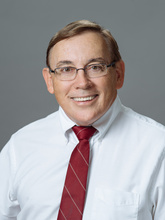 This festival is underwritten by St. Mark's congregant Dr. Richard Butler, Professor Emeritus of Economics at Trinity University. Dr. Butler has performed early music since the 1960's, serving for more than a decade as Assistant Conductor and occasional soloist for The Cantata Singers of Boston and the Texas Bach Choir in San Antonio. He has sung in the Thomaskirche in Leipzig (Bach's church), and closer to home he once gave a concert of Bach cantata arias at St. Mark's with a period-instrument ensemble. He is excited to be able to help San Antonio become an early music mecca.