Outer Loop Youth Group
October 31, 2021 6:00pm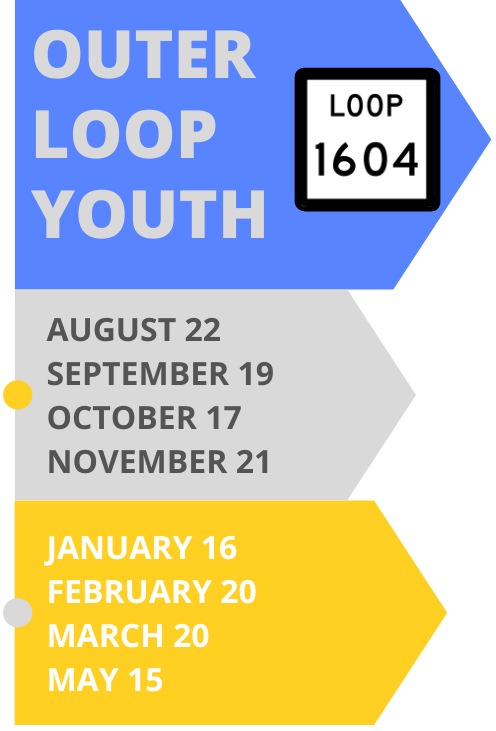 We have a brand new offering for our outer loop youth! The first group will gather Sunday, August 29th.
The event will be held at the
Bishop Jones Center
. Please let us know that you are coming so we can have food for you. We will be catching up from our summers and setting the norms for the year. Youth are welcome to attend both outer and inner youth events; however, the same material will be covered.
The dates are August 29, September 26, and October 24.