Blessing of the Animals
October 2, 2022 4:00pm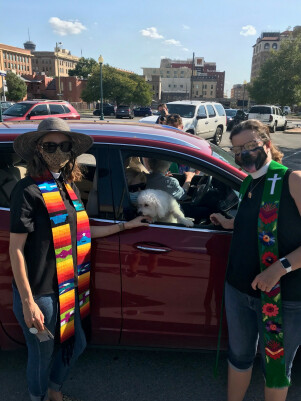 Join us Sunday, October 3, for one of the favorite events at St. Mark's - the annual Blessing of the Animals. Same as last year, we will have a drive-through option, 4.00pm in the parking lot as well as in-person service, 5.00pm outside in Pecan Courtyard.
So pack up your furry - or scaly - pet members of your family for this fun, family-friendly, event.
Also starting Sunday, October 3, is the month-long Stuffed Pet Adoption,
to be held on the 2nd floor of the Parish House. Every child will have an opportunity to adopt a stuffed animal, becoming their Pet Prayer Partners. Each adopting child will receive an official certificate reminding them to read their bibles and pray with them often. They will also be encouraged to bring their pet to church and Sunday school each week!