Bishop Retirement Party
Family Women Children Youth Adults All Church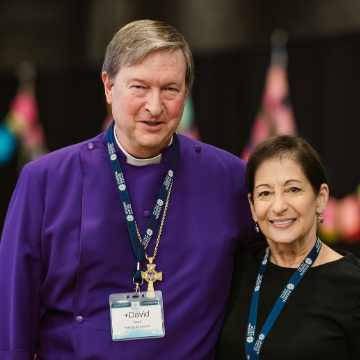 You're Invited to Celebrate the Rt. Rev. David M. and Patti Reed at Camp Capers

It's time for a County Fair Church Picnic Saturday, October 7 at Camp Capers! The Bishops' Transition Committee is excited to invite everyone in the Diocese of West Texas to celebrate the shared ministry of the Rt. Rev. David M. and Patti Reed. There is no cost to attend, so join us to celebrate Bishop David and Patti at this festival of fun and food for friends of all ages!
Bring your family and friends to Camp Capers for a one-day festival beginning with barbecue lunch at noon, followed by a piñata, Cake Walk, games, and county fair fun on the lawn. Don't worry about missing the Texas v. OU game; we'll have the game streaming on the big screen! The festivities will wrap up with a Closing Service in the St. Francis Chapel, a special Ground Breaking Ceremony for the chapel, and Prayers of Thanksgiving for the Reeds.
Visit dwtx.org/blog for more information and to RSVP.