"All things bright and beautiful,
all creatures great and small,
all things wise and wonderful:
the Lord God made them all.
God gave us eyes to see them,
and lips that we might tell
how great is God Almighty,
who has made all things well."
~From Hymn #405
I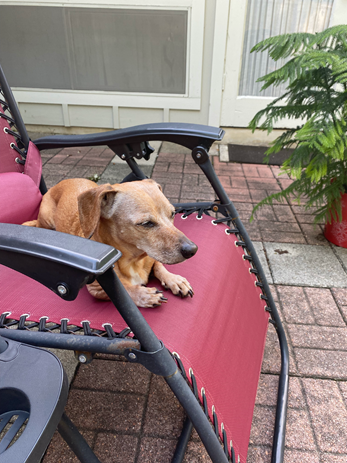 t is hardly that in observance of the Feast of St. Francis, the Blessing of the Animals is one of my favorite events at our parish each year. Last year, the drive through pet blessing was our first in-person opportunity that we had after months and months of zoom and online-only interaction. It was so joyful to finally see one another again, and the furry visitors just made it all the better. While many of you knew my love of this service before the pandemic, not many people knew my dog, Scooter. Now he is regularly asked about in conversation, he still attends morning prayer and early morning bible study, and last year he even gave the homily from my backyard on the Feast of St. Francis.
For many of us, our animals bring us great joy and accompaniment. The blessing I usually use on St. Francis day is a thanksgiving that our animals present us with an embodied sense of God's unconditional love. They greet us with affection, sense our moods, and call us to care for something outside of ourselves. I don't think it's surprising to read the statistics on how many people adopted new animals during the pandemic. I also think our pets are often the main interaction we have with the creation outside of ourselves. That is grounding and an important reminder we are not an island unto ourselves. When we care for the creation and its creatures we are enacting part of calling as people of faith.
In our catechism we are reminded that part of being made in the image of God means as part of the creation we are given freedom "to love, to create, to reason, and to live in harmony with creation and with God." BCP p. 845. That freedom is something we are increasingly aware of as we encounter both our power for positive and negative impact on our earth. As a child I was an avid reader of
Ranger Rick
magazine. It gave me a lifelong love of nature and animals that I am grateful for to this day. Many of us have experienced the transcendent nature of our creator when we are in the creation. I pray we find the will to protect that which has been entrusted to us.