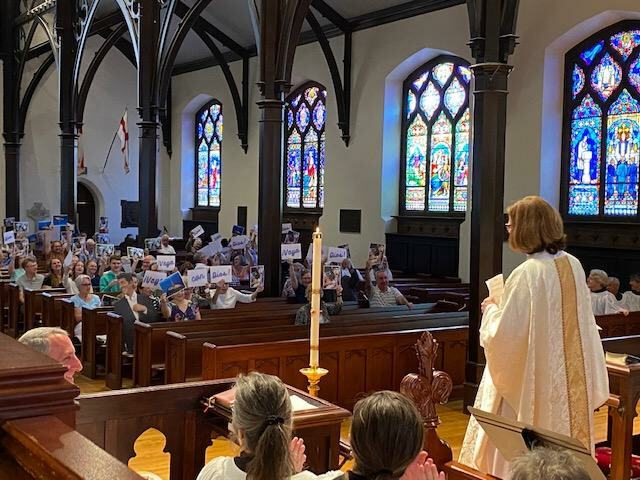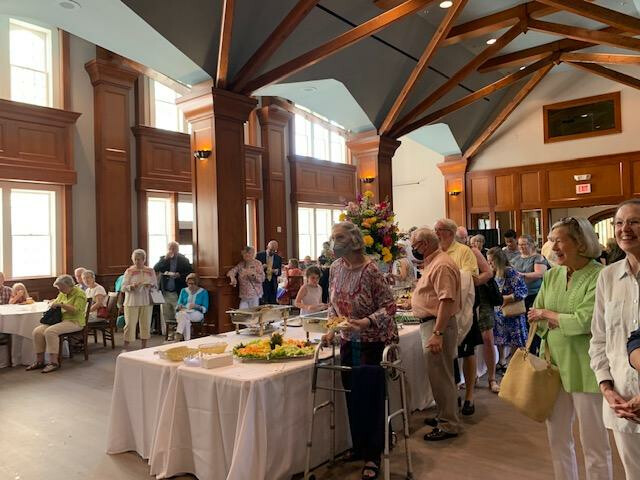 Last Sunday we celebrated in classic St. Mark's style as we wished our rector a "good sabbatical." From the surprise stadium cards during the announcements with pictures of turtles, blue footed boobies, and Beth's dog Scooter to the limericks, wonderful food, bell ringing, and trumpet escort to her car, we gave Beth a proper and joy filled send off.
Now it's our turn as a community to make space for own sabbatical time this summer. I invite you to consider joining us for one or more sabbatical offering listed below.
A new friend of mine recently helped create in me a new meditation; It's a variation on Psalm 46. I am finding it to be a helpful way to unhook from time and the buzz of daily activity.
Be Still and Know You are Holy
Wishing you a good sabbatical in whatever way you can make space for it. The key is to actually make that space. God grant us the will to do so.
— Dina Aboul Saad, Director of Advancement