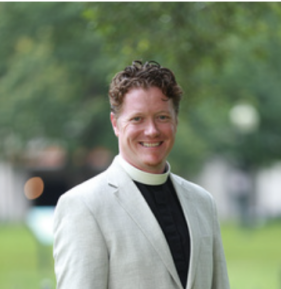 By the fall of my junior year of high school, I'd saved up enough money from two summers of tractor driving for my grandfather that I could afford my first car. I paid my soccer coach every cent I'd earned - $1,000 exactly – in exchange for a level of freedom I'd only dreamed of, all in the form of a 1988, rusted, red Dodge Ram 50 pickup. It had manual transmission, no power steering, 172,000 miles on it, and an air conditioner that worked about 42% of the time. And I LOVED that truck. It was reliable enough to get me to and from school and work, soccer, and baseball practice, and I only tried it once on a long-distance trip to South Padre Island for spring break. I only made it to George West. Occasionally, even in town, the truck would get stuck in third
gear, at which point I'd have to pull over and slam the clutch over and over again while physically wrestling the shifter back to neutral.
I was reminded of my beloved truck and those shoulder of the road wrestling matches this week when, in a colleague group, a fellow clergy person talked about his upcoming vacation feeling differently this year. "Usually," he said, "vacation time in the summer feels like the chance to re-charge my batteries, to refuel the tank. But this year, it's more complicated than that. This year, it feels like my vacation is actually time for repairs to be done – as if right now, I can't get above second or third gear, and I need time away to fix my transmission if I'm going to hit cruising speed again in the fall."
I imagine that many of us may feel that way this summer-that time off or time away or any recreational time we have feels more important, more crucial, more necessary than in previous summers. And I don't think that's just because of lockdowns and COVID-19. When we speak of "the pandemic" now, I wonder if we aren't also referring to scaffolding collapses and withdrawal from our beloved spaces, to Ahmaud Arbery and George Floyd, to continued gun violence, to last year's election and the insurrection at the capital, indeed to all of the difficult and exhausting and terribly painful things that we witnessed and experienced over the past 16-20 months. We've been served a cocktail of fear and grief and despair mixed with frustration and rage, all served in a chilled glass of anxiety with a twist of helplessness as a garnish.
It's no wonder our engines can't handle any more. We all need some rest. We need some revelry. We need some repair time if we expect to get back into fifth gear.
My prayer and hope for you and those you love this summer is simply that – to play, and laugh, and enjoy, and to do whatever you need to do to facilitate your own repairs and replenishment. And that doesn't have to mean a big vacation or road trip…it can mean something small and simple each day: a walk, some time in your garden, putting your feet up with a trashy novel, painting or writing or spinning your favorite record, anything that's good for your soul and brings you life will, in turn then, bring life back into our beloved community. And while you're in the repair shop, trust that the God who created all things is there with you, sabbath-ing alongside you. There is plenty of kingdom work still to do, and we've got some fun and exciting things planned for the coming year.