The Way of Love - Stay-cation Bible School
June 29 - July 3
9.00-11.30am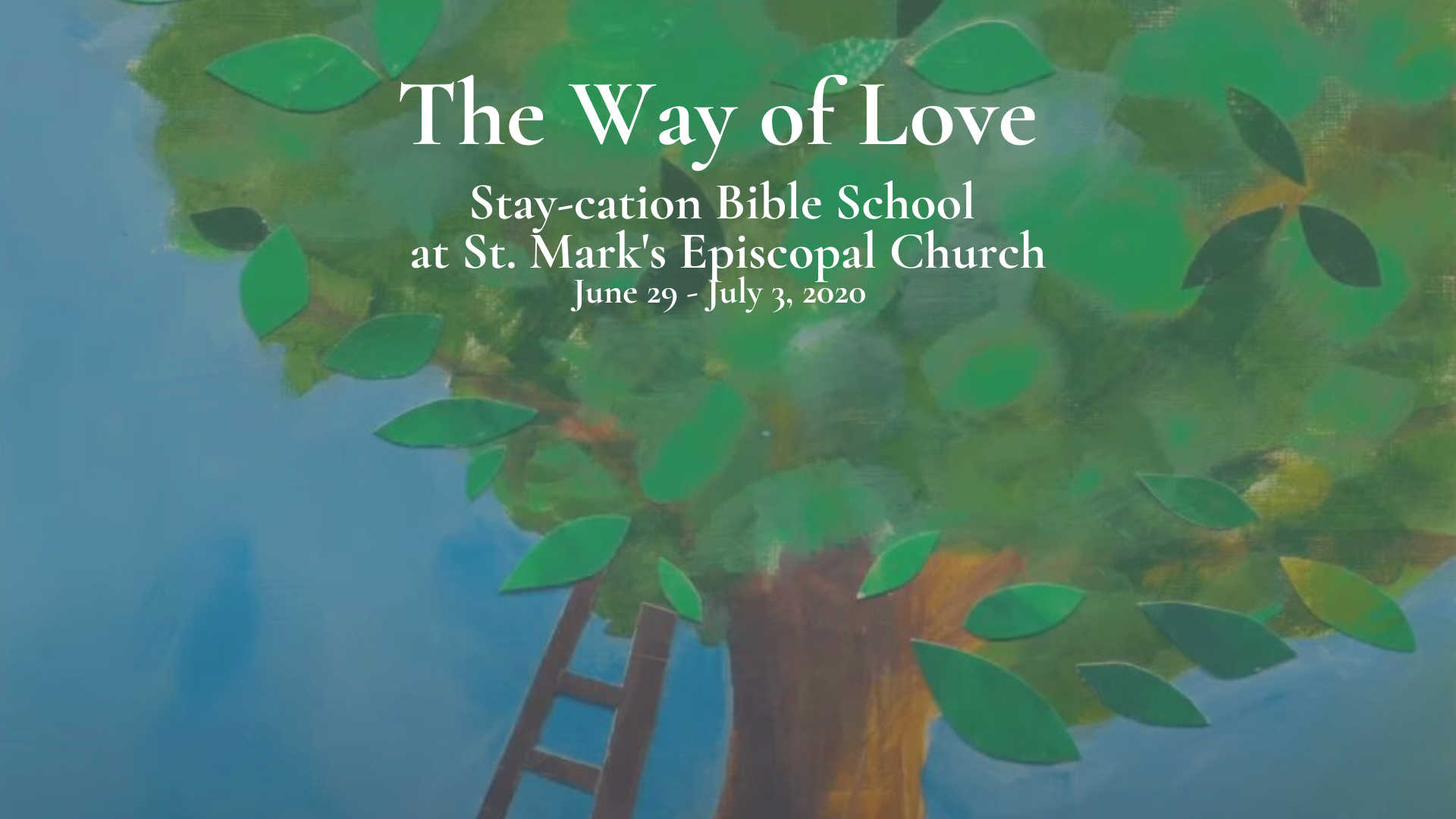 What is Stay-cation Bible School?
What exciting new ground we have for St. Mark's during this FUN week! Are you ready for it? Here's a sneak peek into what Stay-cation Bible School will look like this summer!
- Live Zoom Opening at 9.00am on June 29
- 4-5 Pre-Recorded offerings each day will include things like: Teaching, Craft Project, Prayers, Music, Activities, Outreach, and Story-time. These components will give you time to participate in each portion on your own time.
- Live Zoom Closing at 11.30am on June 30, July 1, 2, and 3
Our Presiding Bishop, Michael Curry, tasked a group of clergy and lay people to create a set of spiritual practices that would help people live in a Jesus centered life. "The Way of Love" with its seven practices is what emerged. These seven practices are: Turn, Learn, Pray, Worship, Bless, Go, and Rest. Here is an excerpt from the "Bless" portion that Ms. Cathy loves: "The way of love is the path we must go. We know this because Jesus tells us so. Be a blessing, a joy, a good listener. You, my child, are Jesus' missioner. You are a blessing. Can you name the ways?"
Register online for Stay-cation Bible School.
If you have any further questions please email Cathy Villani at We look forward to being with you all this summer for Stay-cation Bible School!