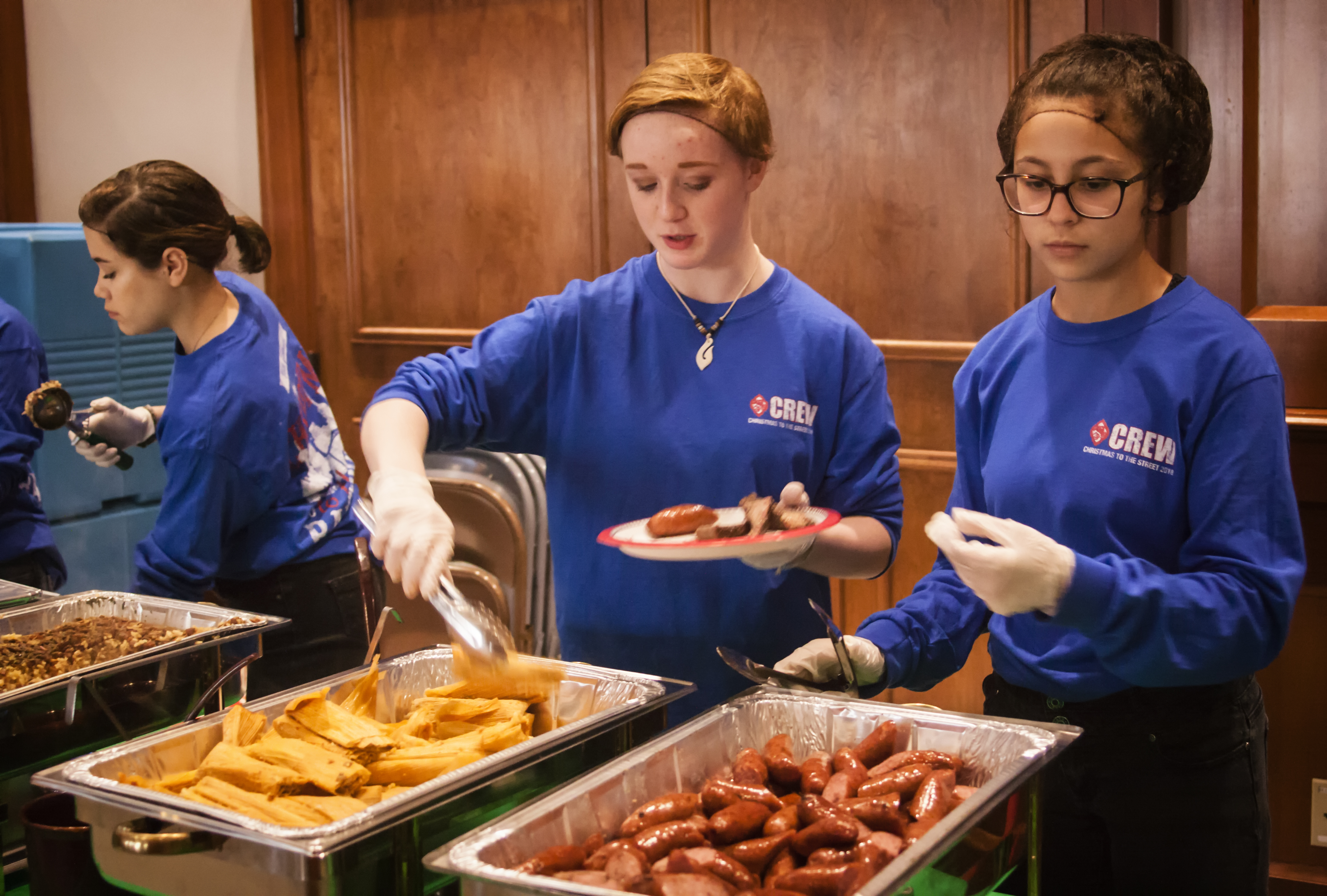 St. Mark's is committed to bringing all people to a transformative relationship with Christ, through diverse and creative worship, education, and ministry. This is clearly evident in the Youth Ministry program. Through weekly programming and numerous events throughout the year we seek to create an inclusive, hospitable, compassionate, and nurturing community where youth from all backgrounds share relationships that can grow into the full stature of Christ. They will be empowered for ministry in their daily life; and by practicing mutual accountability through creative Christian formation programs, participate meaningfully in ministries, missions, and outreach in the San Antonio community and beyond.
Wednesday Night Fellowship (WNF)
September 4, 2019 - May 13, 2020.
Wednesday Night Youth Group is for youth in 6th-12th grade and meets each Wednesday during the program year. Come to a safe place where you can be yourself, be the Episcopal church now, and have a blast with other youth. This year, the schedule will be as follows:

6.15-7.15pm - Middle School Youth Group
7.15-8.15pm - High School Youth Group

Dinner will be offered by Café Kairos from 5.30-6.30pm.
Sunday Morning
September 8, 2019 - May 10, 2020 at 10.10am in the Youth Suite
Weaving God's Promises is a three year Christian education curriculum developed and written exclusively for the Episcopal Church. All youth will come together every Sunday morning during the formation hour in the Youth Suite. We will utilize activities, prayer, and fellowship to learn how God's promises of salvation are inextricably woven into our lives. Once a month, youth will take a break from our lectionary-based curriculum to learn about different spiritual practices that can give us tangible tools to incorporate into our prayer lives.
Youth Leadership Coffee (11th-12th grades)
A new offering for our youth in 11th and 12th grade to gather once a month on Tuesday from 5.30-7.00pm to discuss life's big questions and how we can best be followers of Jesus. The dates for this year will be: September 10, October 8, November 12, December 10, January 14, February 11, March 17, April 14, and May 12.
Volunteer with the Youth
The youth of St. Mark's are not only the future of the church, but they are also the present of this church. Please help to serve them and help them grow with your presence through relationship. We have opportunities to volunteer Wednesday evenings, Sunday mornings, Tuesday evenings, and at lots of retreats and events throughout the year! Email Meredith with your interest in volunteering with our fantastic youth,